We've complied a list of our favourite things to do and see in and around Moshi. If you have any suggestions we'd love to hear from you.
For your convenience we've divided activities in to four sections: Tours & Attractions, Food & Drink, Sports, plus other miscellaneous fun things to do in and around Moshi.
Lets get the obvious ones out of the way first! Between 35,000 and 50,000 people climb Kilimanjaro every year. If you're looking for a challenge it doesn't come bigger than this. 
There are multiple routes to choose from varying in degrees of difficulty, scenery and number of days required.
If you don't fancy climbing all the way to the top, you can do a day trek. This gives you a taste of the mountain. Plus you can tell people you've 'climbed Kilimanjaro' 😉
The other big reason people travel to Moshi is in order to go on safari.
There are a number of National Parks you can visit on your search for the 'Big Five' (lion, leopard, rhinoceros, elephant, and buffalo). 
It's worth noting that certain parks are better to spot certain animals (e.g. Tarangire is full of elephants). If your time/budget is limited then base your choices on what you'd most like to see.
If you're short on time and/or cash, then you might want to take a look at Kilimanjaro's sister mountain Mount Meru.
At a height of 4,565m is still a considerable climb. However, since you can get up and down in three days it's not only cheaper, but it's also arguably a more enjoyable experience due to altitude sickness being much less likely.
Added bonus, you get a great view of Kilimanjaro from the top.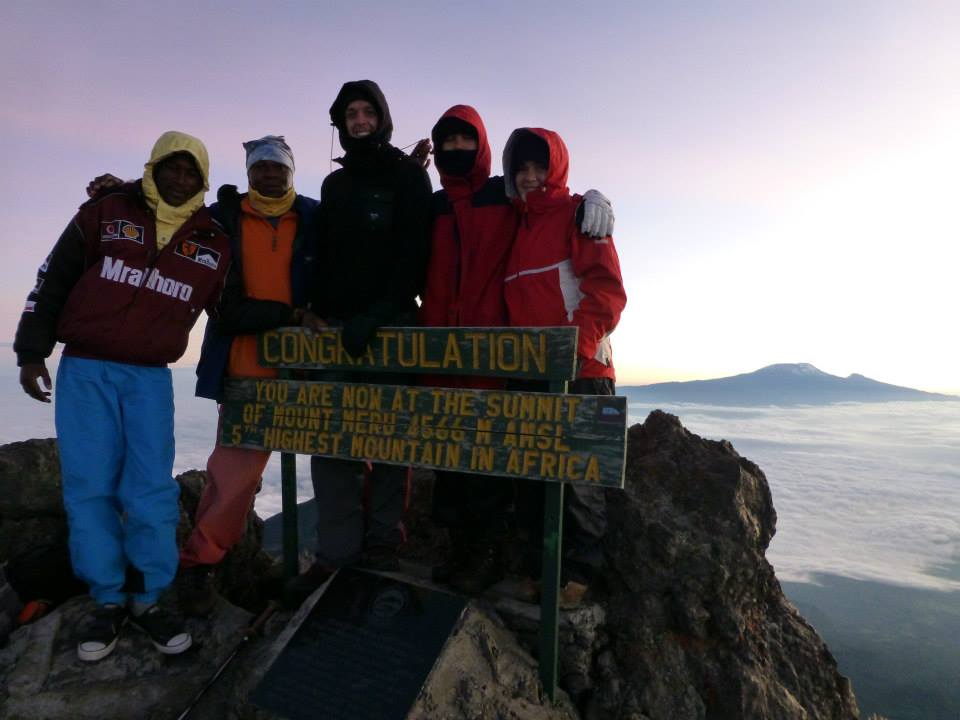 Take a dip in the hot springs
The hot springs aren't actually hot (they're lukewarm), however that doesn't detract from this stunning little oasis. 
The water is crystal clear, so be sure to bring along your goggles for some incredible underwater swimming.
You can watch the locals doing acrobats off of the rope swing and if you're feeling adventurous, give it a go yourself!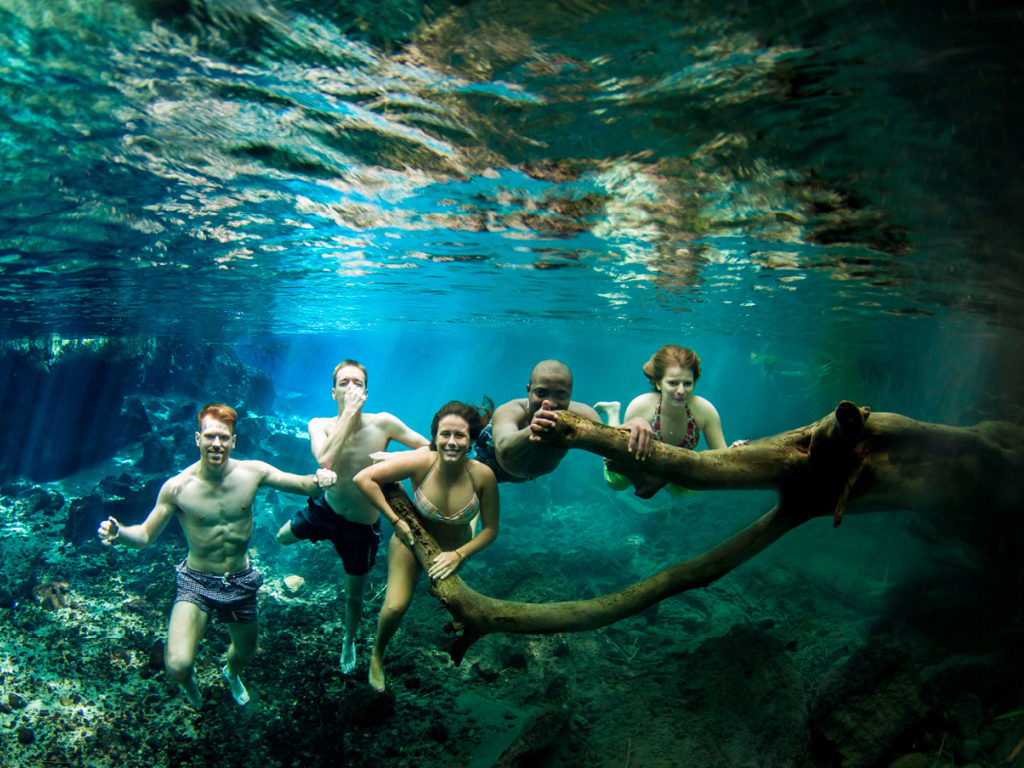 get off the beaten track in the pare mountains
Drive a couple of hours south of Moshi and you'll get to the Pare Mountains. Relatively untouched by tourists, the Pare Mountains offer excellent hiking, beautiful forests and quiet villages. 
If you visit the Pare Mountains you'll want to also take a trip to Lake Jipe. Speak to a local fisherman and they'll take you out on the lake where you can see the hippos and (if you go early in the morning) sometimes see elephants.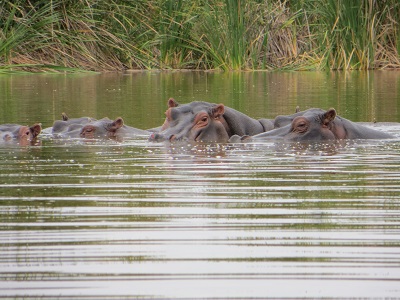 discover materuni waterfall
After entering Materuni village and a half hour hike through the forest, you'll stumble upon Materuni Waterfall. 
A great spot for Instagram and on warmer days you can jump in for a very refreshing swim. 
Top tip: If you cross over the water to the other side you can climb up some rocks, which will take you around the back of the waterfall. Then swim straight through the waterfall.
Whether you're an avid coffee drinker or not, a coffee tour from one of the small holder farmers is great fun.
You'll see and get involved in each stage of the process as well as getting to sample the coffee (including straight ground coffee with sugar :p)
Materuni and Marangu are both popular places to go for coffee tours as well as visiting waterfalls.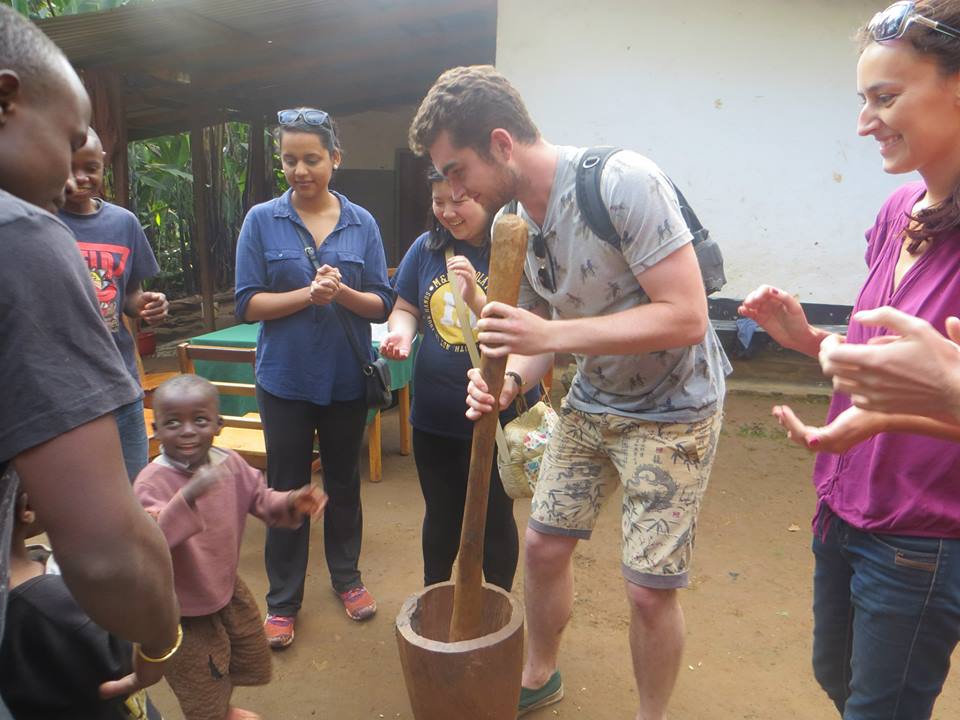 Split by the border of Kenya and Tanzania, Lake Chala is an impressive, beautifully tranquil crater lake.
It can be done as a day trip, but to truly appreciate the place it's worth staying over night.
The tented lodges are excellent, however, if you're on a budget then you can also bring a tent and stay at the campsite there.
Just a heads up, Lake Chala is in a Wildlife Management area. This means that you'll need to pay a government fee on the way in before you actually get to Lake Chala.
Okay, so we're bias, but we reckon a motorcycle tour is easily the most fun and exciting way to see the sights of Moshi and Kilimanjaro. 
You don't need to be able to ride to experience a motorcycle tour.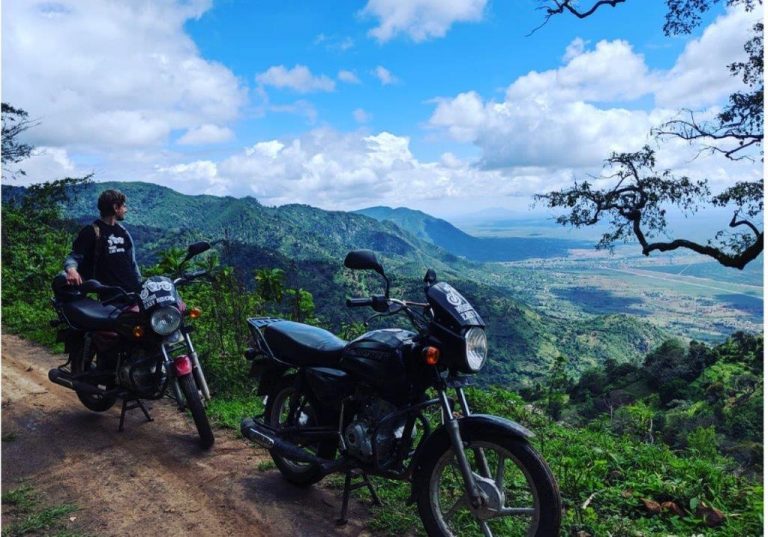 enjoy a coffee at Union Café
Better known as Coffee Union, this coffee shop in the centre of town is the best place to satisfy your caffeine craving.
They've been producing coffee since the 1930's and it shows. Sourced from close to 70,000 smallholder farmers in Kilimanjaro, their Arabica coffee is delicious. 
They also do excellent food. While reasonably priced for tourists, Coffee Union is definitely one of the more expensive place for lunch in Moshi.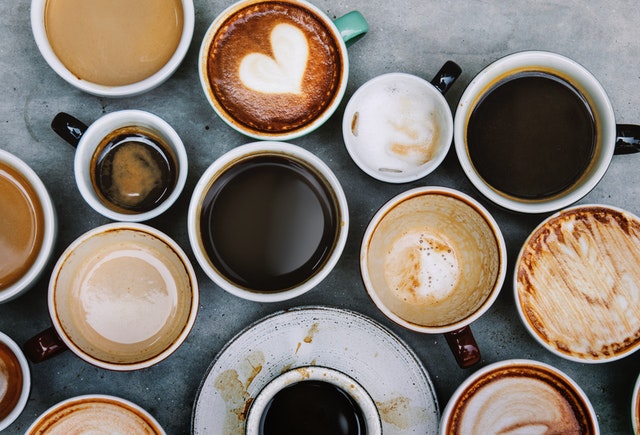 taste the best samosa you've ever had
Don't be fooled by the unassuming exterior. Pandya Tea Room is famous for having the best (and cheapest) samosas in Moshi!
A seriously great place to stop for a quick bite in town, or to stock up on snacks before an excursion.
They also have a whole range of tasty and moreish sweet treats to choose from. 
To get there go down double road. Look out for the sign for Head to Head Hairdressers. Pandya Tea Room is next door to Head to Head.
DRINk a bottle of KILIMANJARO AT the RAILWAY station
Moshi Railway Station is an iconic spot and a favourite for photographers. Until recently the railway station wasn't in use for trains. It's is only relatively recently that it's been reopened.
Thankfully the little little bar that's always been there continues to operate, making this a popular place for friends to meet for a drink before the sun sets.
For a good view of Kilimanjaro you'll want to pick up a seat and carry it across the track to the next platform.
Trying new foods is one of the joys of travelling and Tanzania is no exception. Here are some popular local foods to look out for:
Ugali – A staple carbohydrate eaten with your hands
Chapati – a flat bread, excellent for breakfast or a snack
Kiti moto – fried pork, literally means 'hot chair' supposedly due to Muslims having to eat it very quickly since it's forbidden in the Muslim faith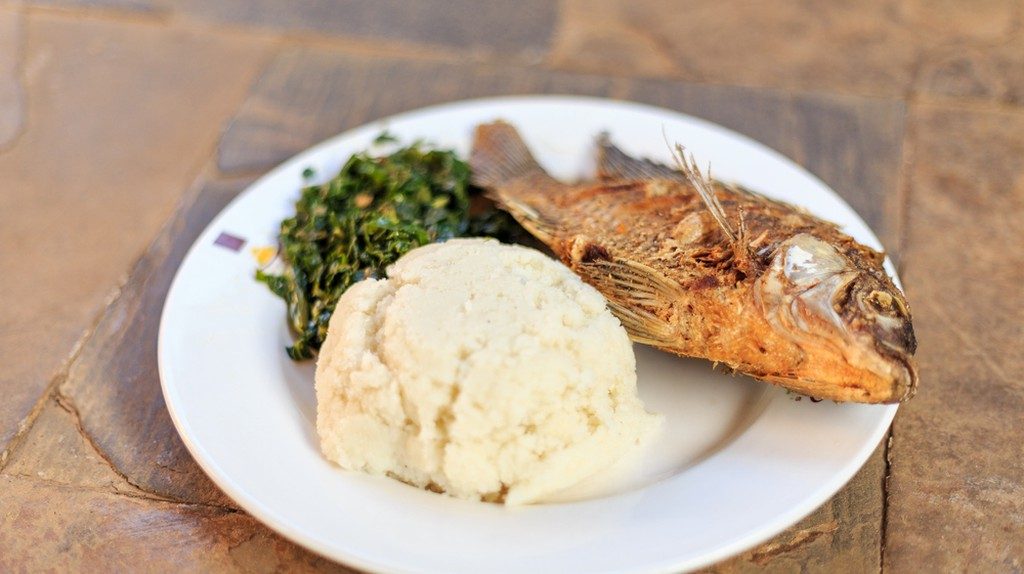 For the best view in Moshi nothing beats the top of Selig Hotel. 
At the top of the hotel there are a few tables and chairs along with a little kitchen hidden away in the back. 
Each side of the roof will reward you with a different, yet equally stunning view of Moshi and, on a clear day, Kilimanjaro. 
Amazingly you'll often find you have the place to yourself!
Many visitors are surprised to find out there are not one but two golf courses easily accessible from Moshi. Moshi Club is conveniently right in the center of town, although you'll need to fork out for a year membership.
Your other option is TPC golf course. A little outside of Moshi on the TPC sugar cane plantation (it's a beautiful drive there). You can hire a set of clubs there and enjoy a round on their well maintained 9 hole course.
They also have an excellent restaurant where you can enjoy a drink and something to eat afterwards.
If golf isn't your thing, how about tennis? Along with a golf courses, you'll find tennis course at both Moshi Club and TPC.
Usually it'll be available, but as they only have one court at TPC you might want to call ahead to avoid disappointment.
You can either bring your own kit or rent some rackets and balls when you get there.
run the kilimanjaro marathon
If you're a runner then the Kilimanjaro Marathon is an unmissable event! 
Every year at the beginning of March thousands of people, from total beginners to professional athletes, descend on Moshi to run the 5km, 21km or 42km.
If you're not around in March then there's still plenty of great running routes to be discovered in and around Moshi.
Other miscellaneous fun activities
relax with a massage at lala salama
Bargain hunt at memorial market
Memorial Market might be a chaotic maze of second hand clothes stalls, but persevere and you'll walk away with an entire wardrobe of brand name clothes at rock bottom prices.
For the best experience you should have an idea of how much you're happy to spend on an item and then be prepared to walk away if the price is more than you're happy to pay. 
As a rough guide t-shirts and shirts are usually around 5,000 Tsh, jeans around 12,000Tsh and shoes ~25,000Tsh.
Women should look out for the 'mia tano' clothes piles where everything in the pile will cost only 500Tsh!
Be a digital nomad at ndoto compass
Ndoto Compass provides coworking space and meeting rooms and is home to Moshi's digital nomads and local entrepreneurs.
If you're looking for fast wifi and a great place to get in zone, then Ndoto Compass is where you want to go.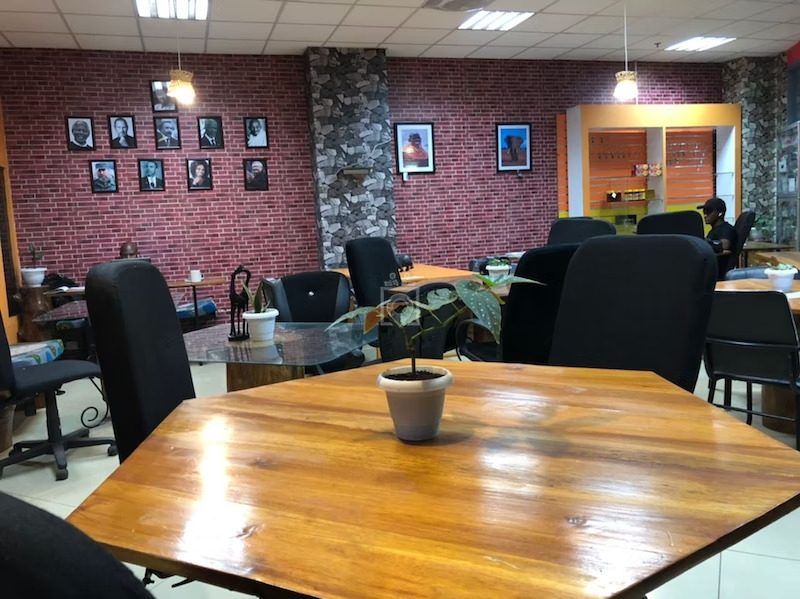 As Swahili is a phonetic language (the words are written as they sound), it is much easier to learn compared to other languages.
While you can definitely get by with just English, people massively appreciate those who learn a few words or phrases.
Top tip: 'Jambo' is only used as a greeting for tourists. If you want to sound like a local use 'Hujambo?', which roughly translates as 'any problems?'. The response to this is 'Sijambo' ('no problems').
If you're an adventurer and don't want to have to rely on taxis or negotiating with boda bodas, then renting a motorcycle is the way to go. 
You'll discover a host of little back roads in and around Moshi. There truly is no better way to explore.
If you've never ridden a motorcycle then now's your chance to learn. It's easier than you think and you'll find yourself riding confidently in no time at all!
do you like discounts and special offers?
Leave your details and we'll let you know when we're running a special offer on motorcycle tours, rental and lessons in Moshi!